Please feel free to use our newly built ramp when launching you boat. The ramp is situated at Gavlö, south of Dannäs. For information about more ramps look at the map below. The fee is 50 SEK for one launch and 300 SEK for a season permit. The fees cover maintenance of roads and ramps.
Du betalar 50 kr/gång och kan lösa säsongskort för 300 kr.
Avgiften bidrar till underhåll av väg och ramp.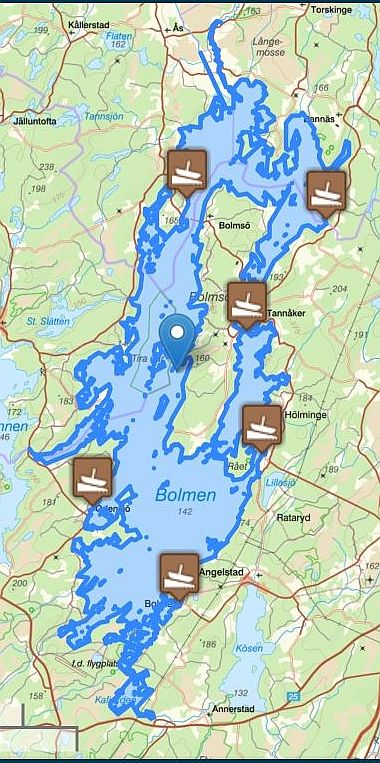 | | |
| --- | --- |
| Ramps with co-ordinates: | |
| Bolmen community | 56.816084 – 13.698940 |
| Bolmstad harbour | 56.890308 – 13.772792 |
| Tannåker bridge abutment | 56.951978 – 13.760251 |
| Gavlö bathing place | 57.024477 – 13.837797 |
| Kårehamn | 57.017305 – 13.704451 |
| Bolmsö ferry quay | 57.006647 – 13.717700 |
| Odensjö | 56.863710 – 13.617365 |